Hi All!
Today you can find me guest posting over here: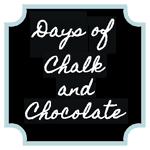 Jenny, an East Coaster I may add, has been gracious enough to invite me to share a project.  I picked my favorite.  Want to see which I picked?
Well, head on over!  And while you're there be sure to have a look around – great inspiration and some eye candy to boot!
XO-