Liebster is German & means "dearest" or "beloved" but it can also mean "favorite." The idea of the Liebster award is to bring attention to blogs with less than 200 followers.
How cool is that?  This is how I started 2012!
First, I must thank The Consigner Designer – isn't that a great name?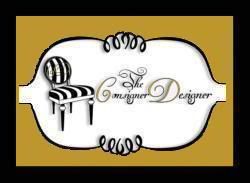 Blogging takes work, so it is so nice to know someone appreciates your effort.  I am grateful for the recognition!
As readers, I would like to introduce you to 5 other well deserving blogs that I think merit more recognition!  I encourage you to check them out!  These ladies do some fine work!
 
Hope you enjoy these blogs!
Have a great day!
XO-